Skip to Content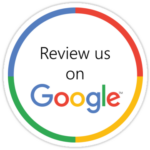 My family members have been using MyCareManager for 1½ years and have been completely satisfied with the services they offer and execute on our behalf.
They are always available to help when necessary, in addition to their regular duties. Their Managers are professional and have a strong medical background to see that appropriate services are provided.
MyCareManager has been a lifesaver for me as my family member resides a great distance away from me. I always know that the family member's needs are being met.
Joanne, Melissa and Brooke did a wonderful job working with our family. They are highly skilled professionals who know how to address the challenges that families face when they are called upon. We are forever grateful for their compassionate care and support.
My family has had a very positive experience with MyCareManager. My Mom, after a life changing fall, has been able to stay in her own condo with the proper medical attention. People like Brooke Zanella and Joanne Leary are very professional and have been extremely helpful. They have a broad network of resources and have worked with us to provide the very best care tailored to my Mom's specific needs. They have high integrity and are very reliable. I highly recommend them.
Simply put, I sleep better at night knowing that someone local to Naples will accompany my mom to the hospital. The peace of mind provided by MyCareManager is priceless
Living over a thousand miles away from my parents, I am so grateful that I found My Care Manager and even more grateful that we were assigned Michelle Vargas. She is one of the most compassionate, dedicated, empathetic and diligent people that I have met. During my father's last six months of life, Michelle stayed in constant contact with me and my mother to provide reassurance and comfort. She stayed in regular touch with all physicians, provided medical records when needed, spoke with home health care aides daily and provided guidance as necessary. She ensured that our father's medications were always current and there was always enough available. She made sure that he received all necessary medical equipment and that his physical health and safety needs were always met. Michelle visited and called frequently. At the end of life, Michelle made sure that my father had dignity and was as comfortable as possible. I could not have taken care of my parents without Michelle's support.
For those times when Michelle was not on call, I would say all of the same above about Joanne Leary. As a team, Joanne and Michelle have provided outstanding 24/7 care for both of my parents. My thanks to Michelle, Joanne and MyCareManger for everything you do!
I have been very pleased with MCM. Have been with them for the past three years. Definitely would have been lost without their assistance. Can highly recommend this company.
Call Today for Professional Care Management Services