Skip to Content
What Does a Care Manager Do?
Care Managers provide peace of mind to their clients and families and work hard to improve everyone's quality of life!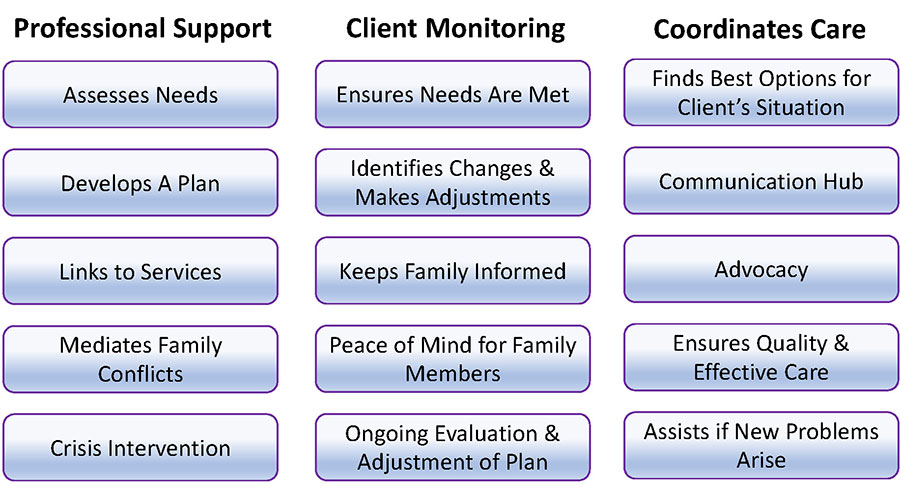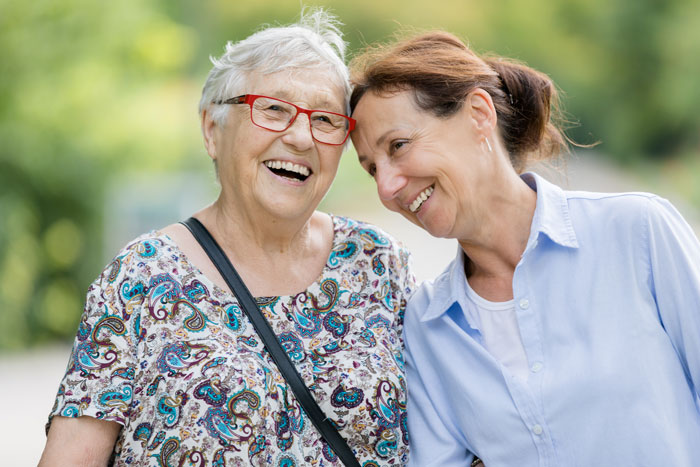 What Is a Care Manager?
Typically, social workers, nurses, gerontologists or other health / mental health professionals
Knowledgeable: specialized training, experience in the field, familiar with community resources
Follows a strict Code of Ethics & Standards of Practice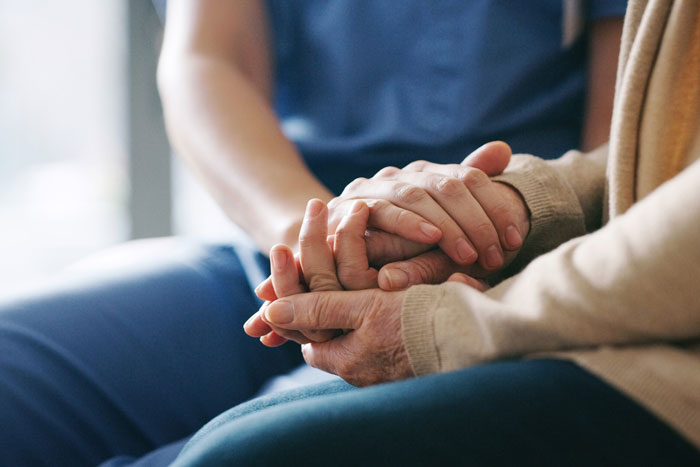 When to Refer to a Care Manager
Dementia & memory loss
Mental illness & substance abuse
Conflicted families or sabotaging friends / neighbors
Refusing obviously needed help
"Dad's Memory Isn't What It Used to Be!"
"My Father Is Stubborn and It's Gotten Worse Since His Memory Began Failing."
Refuses to quit driving despite getting lost in familiar places
Dad refuses to see a doctor
Bills are piled up, taxes are not paid, utilities about to be shut off
Care Manager Helps!
Meeting with family – provides education & support
Evaluates dad & makes recommendations
Works with dad & family to make agreed upon changes
Recommendations for a doctor & CPA are accepted
Moves to assisted living & stops driving
Care Manager continues to help
Factors to Consider When Choosing A Care Manager
ALCA membership
Certified
Certified Fellow
Responsive
Years of experience
Knowledge of local area
Call Today for Professional Care Management Services